Posted on Tuesday, January 21st, 2014 in builds, code, CPLD, how-to, logic analyzer by the machinegeek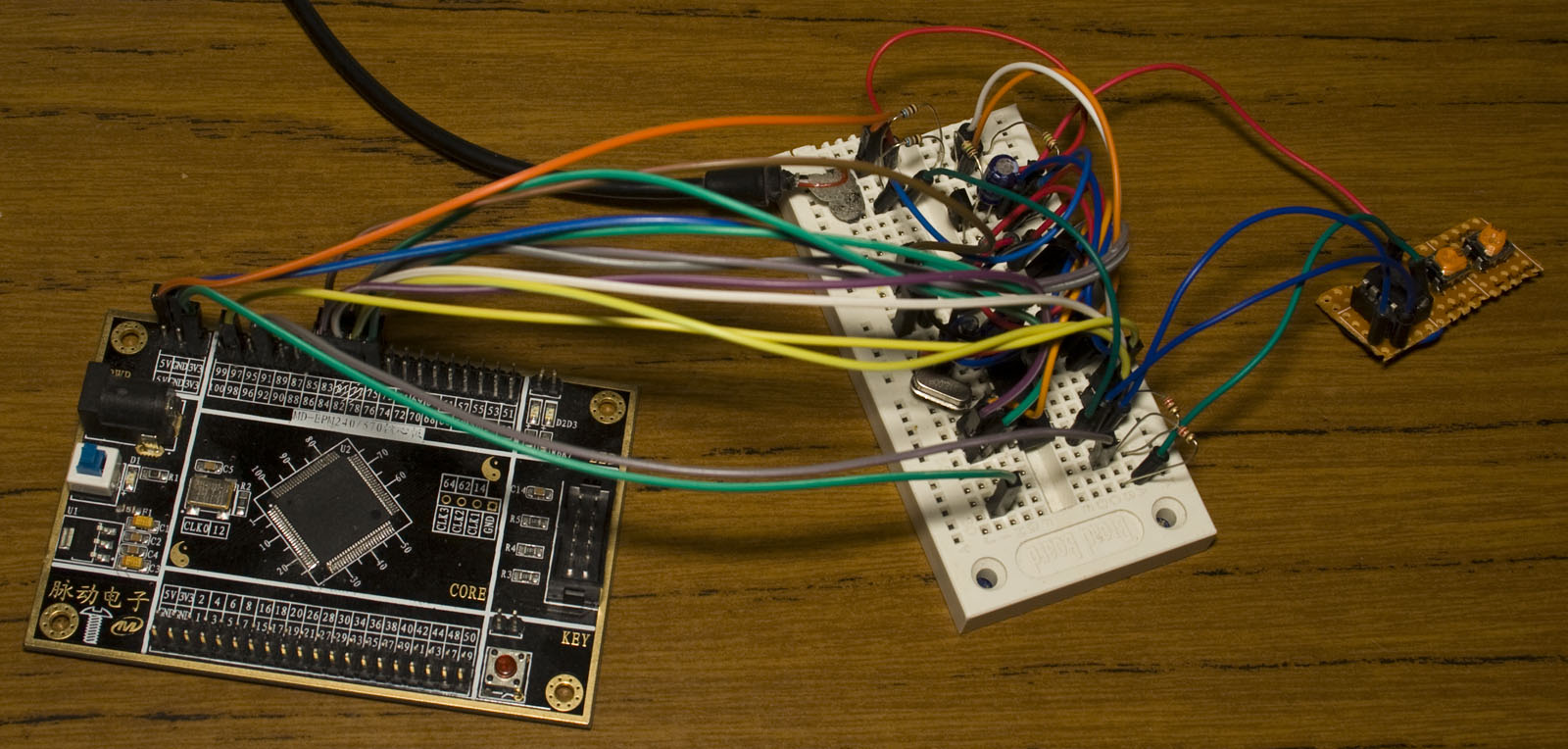 Alex from InsideGadgets has been working on a Building a CPLD Based Logic Analyser. In Part I of his post he details his build of a logic analyzer which saves the sample to external SRAM.
For this project Alex used the Altera MAXII EPM240 development board with an on board 20MHz oscillator. The coding was done in Verilog. Details including the code and schematic can be found on InsideGadgets.
This entry was posted on Tuesday, January 21st, 2014 at 6:00 pm and is filed under
builds
,
code
,
CPLD
,
how-to
,
logic analyzer
. You can follow any responses to this entry through the
RSS 2.0
feed. You can skip to the end and leave a response. Pinging is currently not allowed.