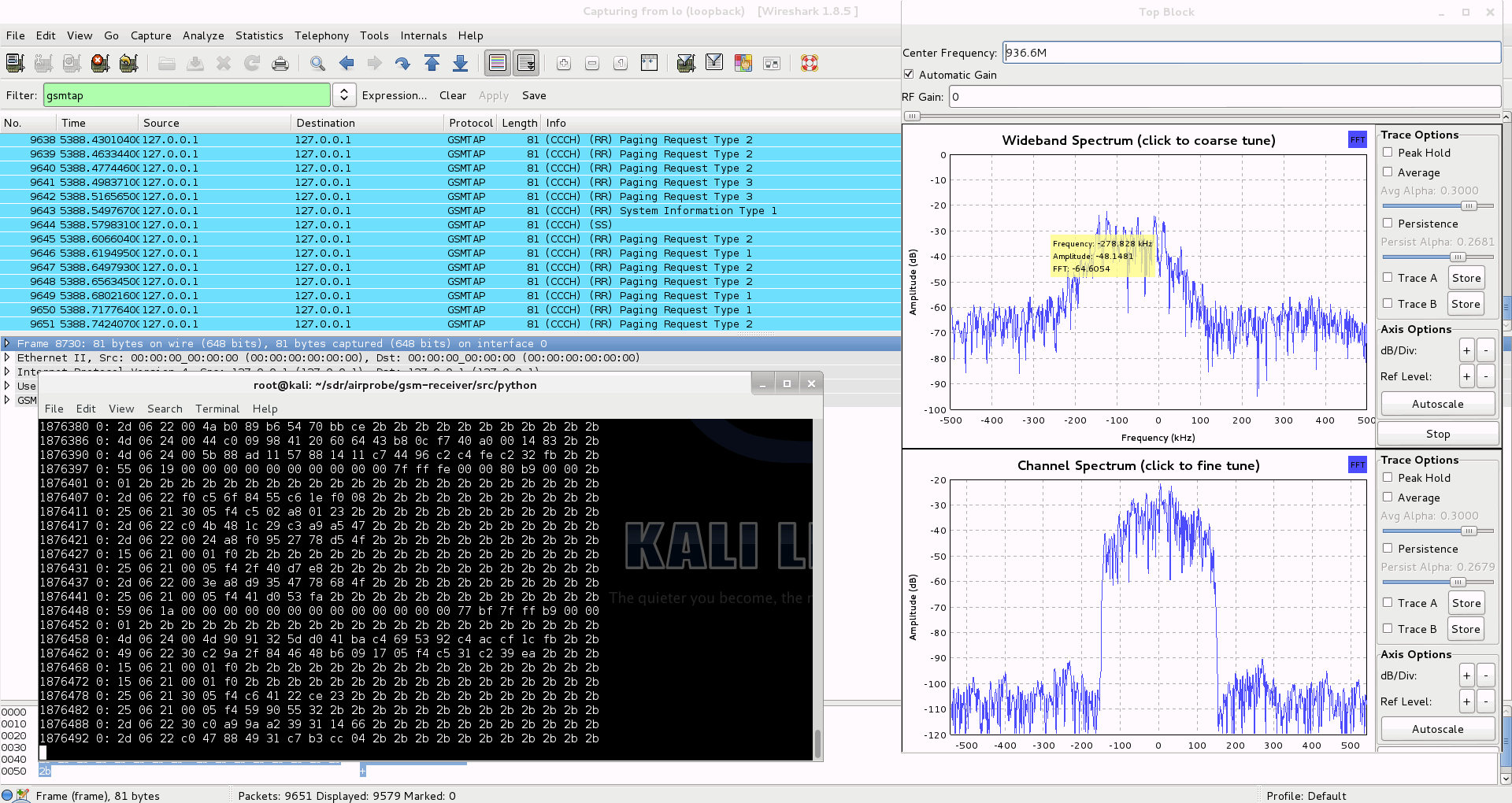 Domi007 has been experimenting with using the RTL-SDR dongle to receive and analyze GSM signals for research and academic purposes. He has posted a four parttutorial explaining his use of GNU Radio companion, Wireshark and other open source software to receive and analyze and decode GSM packets.
The above link is for part one of this four part tutorial, with the remaining three sections below:
Part II
Part III
Part IV.
As the author points out, everything he describes is for educational purposes. You should only decode your own data, never that of others or that you don't have permission to decode!
Via RTL-SDR.com.