Posted on Friday, October 5th, 2012 in firmware, open source, wireless by the machinegeek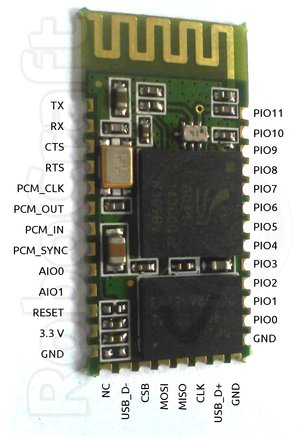 Paul Sokolovsky developed a proof-of-concept open source firmware for common Bluetooth modules based on the CSR BlueCore4 cheapset.
"BlueCore4-Ext is a popular Bluetooth chip used in many Bluetooth modules, some priced below $10. The idea is to create Wireless Sensor/Control Network using these modules, as Bluetooth is really ubiquitous technology nowadays, so any smartphone can be used to provide user UI/control for such network."
Read more on this project and find code links on Paul's blog.
Via the contact form.
This entry was posted on Friday, October 5th, 2012 at 12:01 am and is filed under
firmware
,
open source
,
wireless
. You can follow any responses to this entry through the
RSS 2.0
feed. You can skip to the end and leave a response. Pinging is currently not allowed.