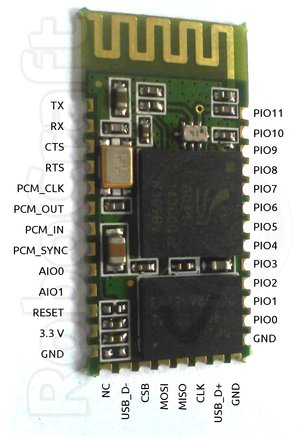 Paul Sokolovsky developed a proof-of-concept open source firmware for common Bluetooth modules based on the CSR BlueCore4 cheapset.
"BlueCore4-Ext is a popular Bluetooth chip used in many Bluetooth modules, some priced below $10. The idea is to create Wireless Sensor/Control Network using these modules, as Bluetooth is really ubiquitous technology nowadays, so any smartphone can be used to provide user UI/control for such network."
Read more on this project and find code links on Paul's blog.
Via the contact form.