hey guys..
well thanks to everyone's help and all the links and reading..etc.. I have some of my own results to report/show.. :)
I wont go into the Windows settings/as thats all been posted here already..
but I have some (what Im referring to as) Idle Loop approach test results:
*this is using the ULP script for CADSoft Eagle to export a .dxf file from your CREAM layer.
*'did' cut all the way through on mylar setting, but same results as most people posted using this approach...(would probably work in a pinch)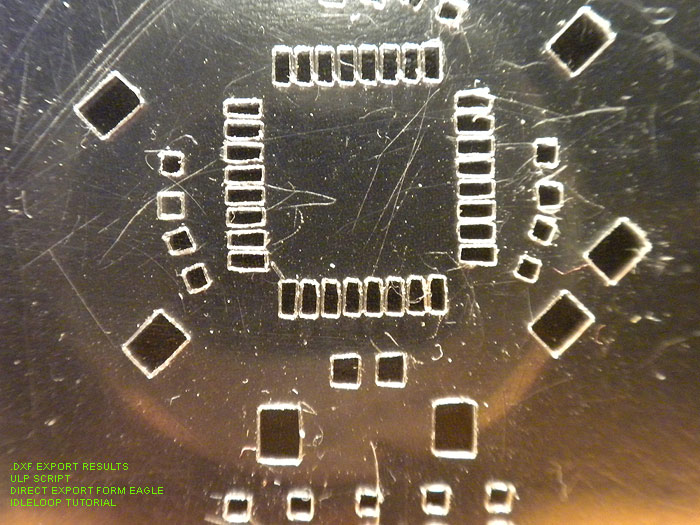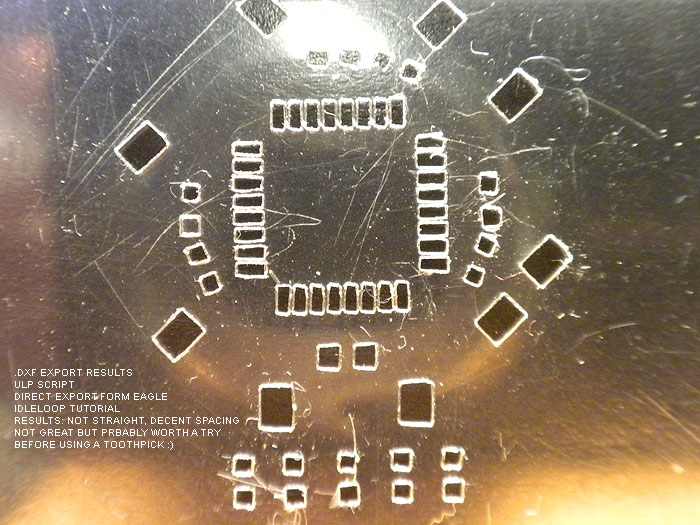 Of course the big 'hub-bub is about the 'gerbertographtec' Python approach.. as it has/does much cleaner looking cuts
I tried different settings with blade on setting: 1
*never got a penetrating cut
*not usable
2-passes: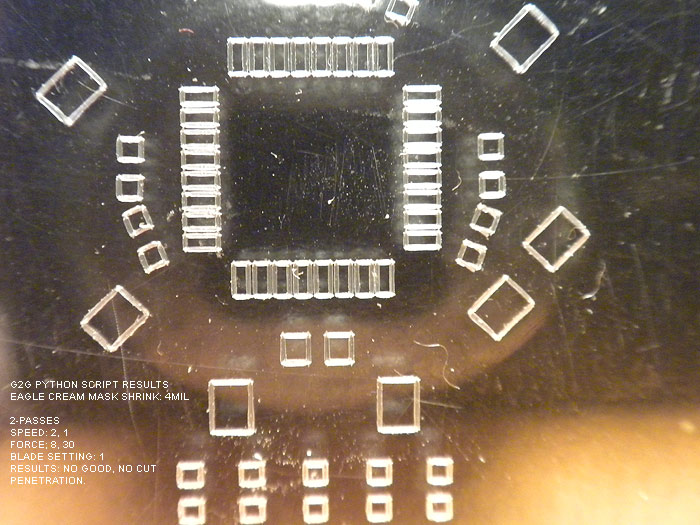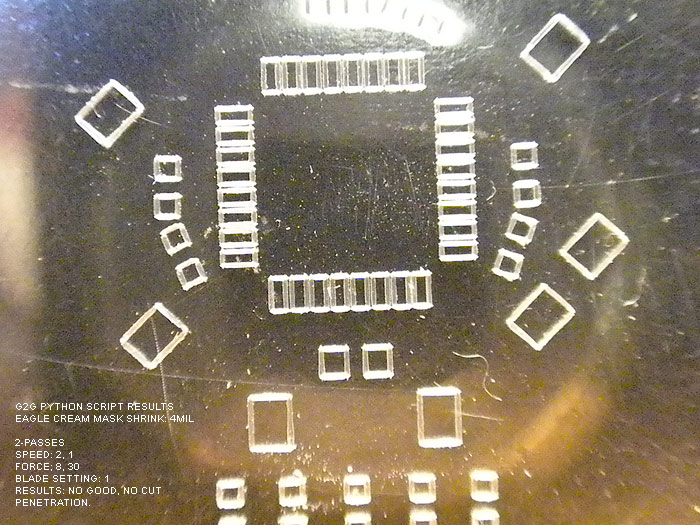 3-passes tried: (same results, no penetrating cut)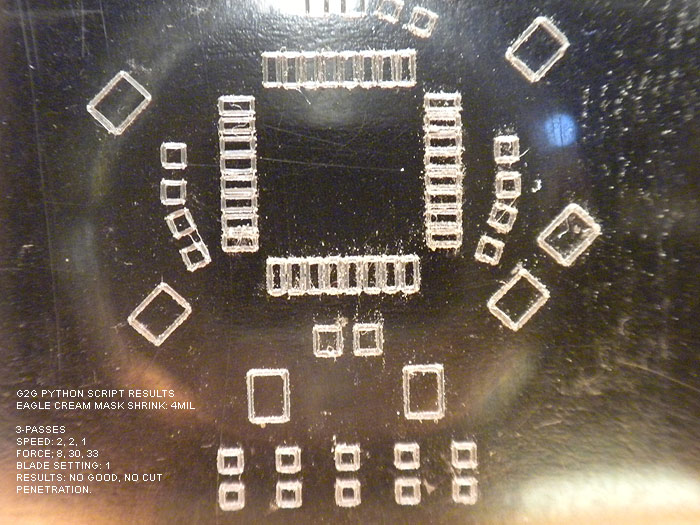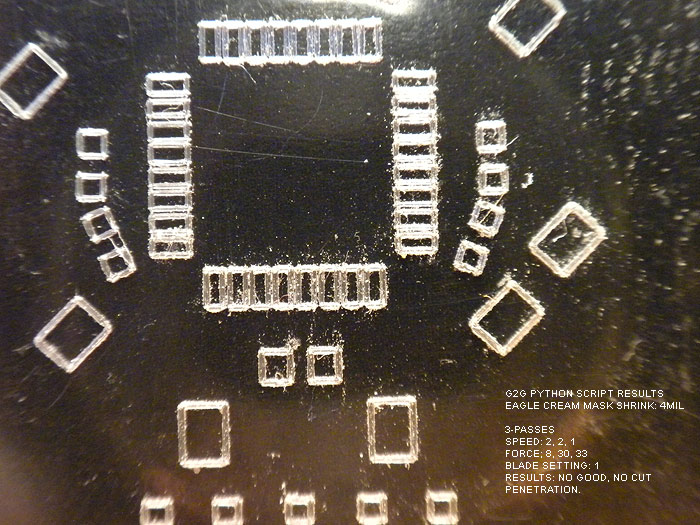 as you can see though.. the cuts (outlines) are much crisper/straighter, the pics dont do it justice with the shadow and not being cut out all the way..
bumped up the blade setting to: 2
*but needed to SHRINK the CREAM layer as mentioned.. (this was really a key piece for me, and could only get it down to 4mil shrinkage)
*finally penetrating cuts!
*useable, clean..
*light force pressure on second pass: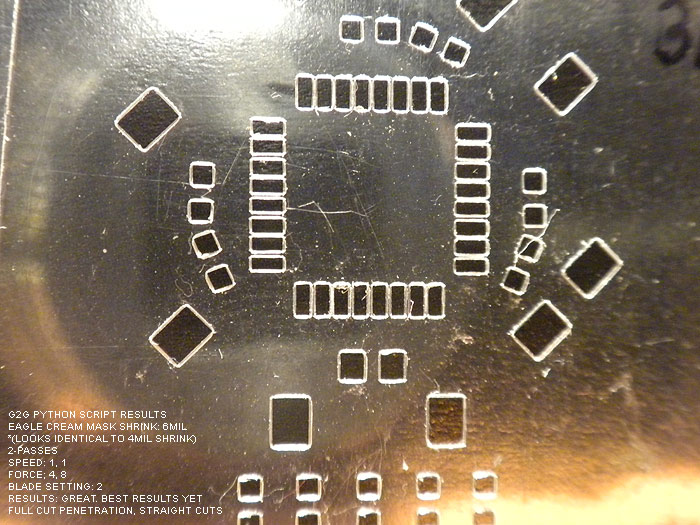 *medium force pressure on second pass: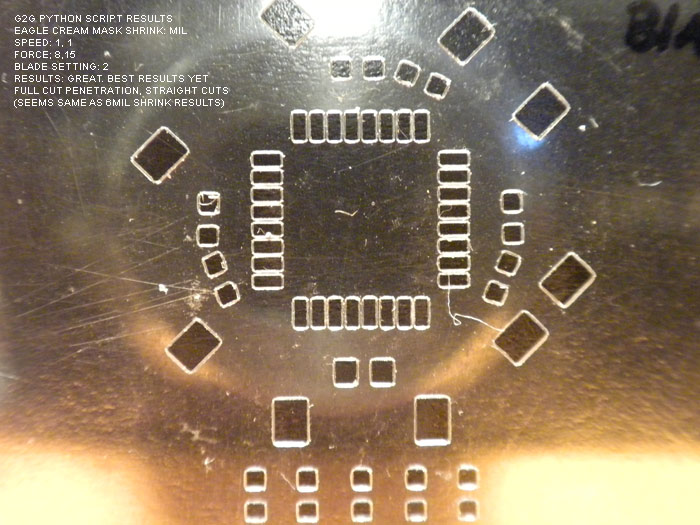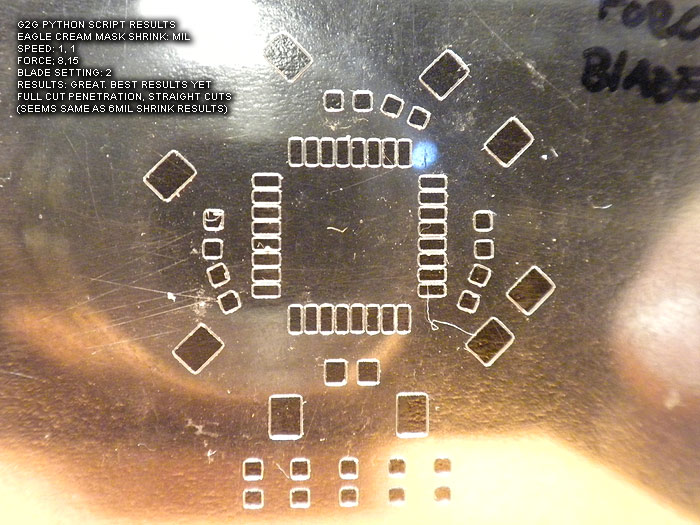 these tests were performed on mylar that I cut off some Pololu stencils for testing..
I am currently testing Apollo Write-On transparencies as well.. (first test cut didnt penetrate either.. blade setting was: 2)
bumped up to: '3' and am re-cutting as now....9:45pm (central time) :)
Apollo test 1 = fail (no penetration again)
I looked at blade.. (seemed to have point still... but noticed it was logged a bit with some vinyl...
YIKES!.. I cleaned it out.. and am re-running the Apollo test again...