OpenXC automotive API for Android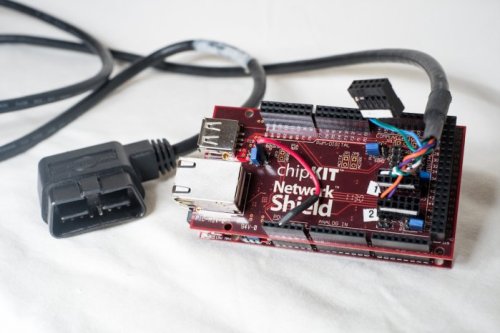 "OpenXC is an API to your car – by installing a small hardware module to read and translate metrics from a car's internal network, the data becomes accessible from most Android applications using the OpenXC library. You can start making vehicle-aware applications that have better interfaces based on context, can minimize distraction while driving, are integrated with other connected services, and can offer you more insight into your car's operation."
The image above shows a Chipkit MAX32 based vehicle interface (VI) which allows DIYers to start experimenting with OpenXC with off the shelf parts.
Visit their projects page for links to project from the recently concluded Ford Electrified Vehicle Hackathon at TechShop Menlo Park.
Sleepwalker3 via the contact form.
This entry was posted in
Android
,
code
and tagged
automotive API
,
chipKIT Max32
,
openXC
.