Learn phonemic speech synthesis for the Propeller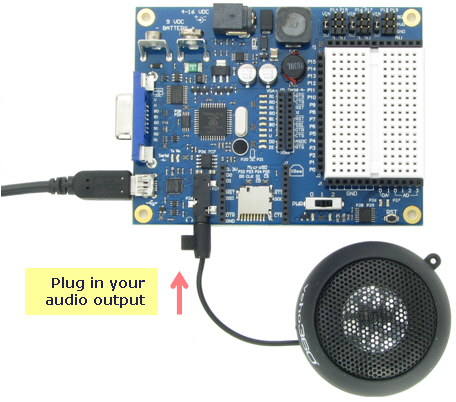 This tutorial from Parallax explains speech synthesis for the Propeller chip. The circuit is simply a speaker plugged into the audio jack on the Propeller Board of Education (though any Propeller dev board should work; the demo program assumes the speaker is connected to Pin 10.) The demo is known as SimpleTalk.spin and uses the bundled libraries talk, VocalTract and timing. It says Hello and Goodbye. The included talk_demo program provides more samples of vocalizations to help you get the idea of how word pronunciations are coded. The tutorial is a simple introduction sure to pique your interest in the amazing speech possibilities provided by the Propeller.
You can read all the project details and download the demo code and libraries from the Learn.Parallax.com speech synthesis page.
This entry was posted in
code
,
Parallax Propeller
and tagged
phonemic
,
speech synthesis
.